A continuous discipline in an agile environment
As well as other areas the field of sourcing is changing in the course of digitalization. Besides traditional outsourcing projects, other and new services such as Cloud, Artificial Intelligence and Data Management are being added. In addition, classic cooperation is changing into more agile models that influence the classic procurement process.
In this agile environment, sourcing remains the core discipline of IT, the importance of which will continue to grow in the future. Sourcing does not only focus on the area of procurement, but the main focus in the future will lie on controlling, partnership-based cooperation and the further development of service providers. The quality of sourcing and the underlying sourcing strategy have a massive influence on the quality of IT service provision and the value of business support.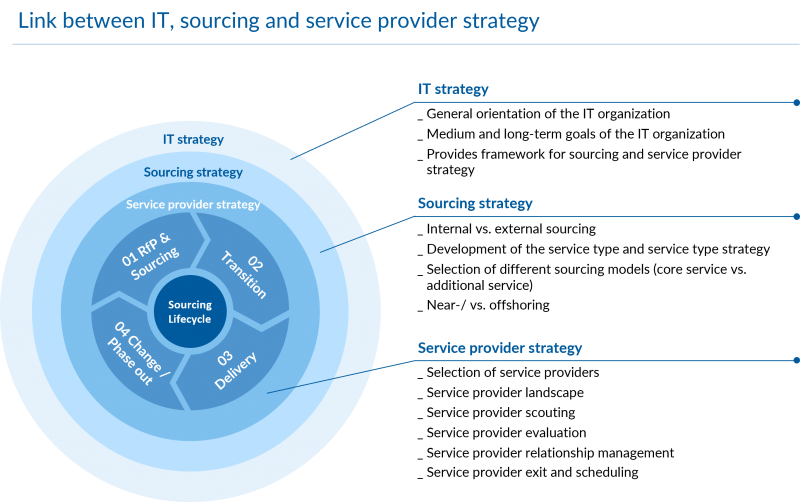 Read More …
Close
Our broschure for IT Sourcing
Thesis paper IT sourcing analysis
+
Thesis paper IT sourcing analysis
The balancing act between new IT requirements and limited resources
Use cases of an IT sourcing analysis
Determining the right sourcing mix
Our experts for sourcing
Get in touch with us through Xing or LinkedIn
+