We focus on the three central fields of action in the CIO Advisory
The importance of information technology and its drivers in the company continues to rise rapidly against the background of new business opportunities through digitization and industry 4.0. By starting with other technologies such as Big Data, Data Analytics, Social Media, Mobility / Connectivity and Cloud Computing, new products and services, as well as business models, processes and value chains emerge. This development and changing expectations of the enterprises put IT departments under pressure to rethink their existing operating models and set-up.
The CIO team has to overcome a very difficult balancing act: on the one hand, the business lines expect IT in the context of digital transformation to implement important innovations quickly and dynamically with unchanged attention to and performance in existing IT services and systems. They are to be offered solid, secure and cost-effective as a reliable backend for future digital services.
Read More …
Close
Hamburg IT Strategy Days 2024
We support the Hamburg IT Strategy Days as a partner!
+
The Hamburg IT Strategy Days are Germany's leading CIO and IT management congress.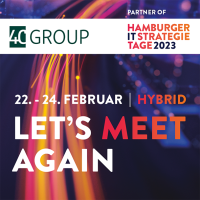 We are pleased to announce that we will continue to support the Hamburg IT Strategy Days as partners next year.
The agenda includes presentations by top CIOs on current issues.
You can find more information here.
Publications & Studies
CIO Studies 2020 - 2023
+
Our experts for CIO topics
Get in touch with us through Xing or LinkedIn
+